Wire transfers and betting deposits
Many people make use of wire transfers to fund their accounts when betting on sports online. This is one of the safest methods of payment and most people will select a well known company to complete the transfer, such as Western Union. One of the main benefits to using a wire transfer is that there is no limit set on how much money can be sent.
Betting sites that accept Wire transfer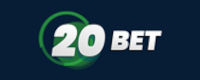 Good for: Asia, Europe
Easy registration
Fast payment methods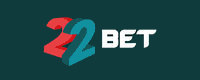 Good for: Europe, Africa
Great betting site
100% welcome bonus
Good for: USA, World
All markets covered
$200 sign-up bonus
Simple registration
Instant payouts
Anonymous crypto-bets
How wire transfers work?
When you select a wire transfer as a payment method, you will basically be transferring a certain amount of money from one account to another. In some cases, players can transfer the money directly from their bank if they have sufficient funds. If this is not an option, a service must be used, like the mentioned Western Union.
Users will simply specify the amount of money that will be transferred to the bookmaker site and the process will begin. It may take a few days for the funds to appear in the bookmaker account. This is why you should always maintain receipts and record when using a wire transfer.
Benefits of wire transfers
One of the main benefits is the lack of limit that is set on the transfer. Individuals can transfer large sums of money into a casino or bookmaker account without any problems. This is one of the only payment methods that will allow for large transfers to be made.
There are agencies that regulate transfers and keep track of those that are made. In the United States, all transfers will be governed by Federal Regulation and in Europe; the transfers will fall under the regulation of the European Commission. This ensures that the transfer is safe and that your finances are being protected by laws and regulations.
Methods of making a wire transfer
You will have a few choices when you select a wire transfer as a way to fund your account. If you are making a cash wire transfer, you will have to use a transfer service like Western Union. In this case, the transfer will be made instantly, only taking a few moments. However, if you are using a personal cheque to make the wire transfer, it could take a few days because the cheque will have to clear before the funds are released.
Time it takes to make transfer from bookmakers
When you are making a withdrawal from a bookmaker site and you choose a wire transfer as an option, the site will release the funds instantly. The money should be seen in your bank account soon after the transfer is made. Some sites will specify that the transfer may take a few days to complete. This is to ensure that the site has the funds to cover the entire amount of the transfer.
Generally, a wire transfer from a bookmaker site will not take more than 5 business days to be complete. If it takes longer, you should contact the site to make sure the payment has been released and processed.
You may also like