PayPal and betting deposits
PayPal is perhaps one of the largest and most respected online payment options online. The service allows individuals who make and receive payments online without having to deal with the hassles of money orders or cheques.
Almost every vendor that conducts business online accepts PayPal, including some of the best betting sites and casinos. The service is free for most users and all that is required is a valid email address and a bank account.
PayPal users have access to many account options, including a detailed statement available online, withdrawal and transfer options from the PayPal account to other accounts and 24 hour customer service. The company also has a strict privacy policy in which all information is protected, providing individuals with a reliable and fast way to send funds online.
Betting sites that accept PayPal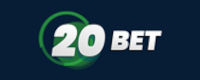 Good for: Asia, Europe
Easy registration
Fast payment methods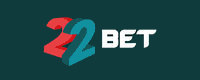 Good for: Europe, Africa
Great betting site
100% welcome bonus
Good for: USA, World
All markets covered
$200 sign-up bonus
USA sportsbook
Great betting site
Bitcoins accepted
How to use PayPal?
To take advantage of the many benefits PayPal has to offer, you will need to set up an account. The process is quick and simple. All that is required s a valid email address and a bank account. When you provide your banking information, which is either a debit card number or a bank account number, PayPal will have to verify this information. This can take up to 3 days to complete.
Once you receive a confirmation email from PayPal stating the account has been verified, you are ready to go. There is no need to provide any credit card information to PayPal in order to create a new account.
Deposits and withdrawals
Since the account is linked to your debit card or bank account, you do not need to fund the PayPal account at all. When you make a purchase and you do not have a PayPal balance, PayPal will simply use the funds from the debit card or bank account. However, it is possible to place funds into the account so this does not happen.
Most users will simply transfer funds from their bank account, but you can use a credit card to deposit funds into the account. Also, when payments are made to the account, they will remain in the account until they are withdrawn, making these funds accessible for purchases as well.
When making a withdrawal, you will request a withdrawal amount from PayPal in the form of a cheque or a direct transfer to your bank account. This process should not take more than 7 business days to complete. PayPal is one of the safest payment methods available online.
Benefits of sports betting with PayPal
Having online payment methods available is a key piece of successful sports betting. With many payment options available, PayPal continues to be a popular choice for any individual who is making sports bets online.
Most of the top sportsbooks sites will accept PayPal as a method of funding the account. There are many benefits to using PayPal, such as the fact that it is one of the most reliable and trusted online payment partners in the industry.
In addition, PayPal can be used internationally. Another benefit is that all funds transferred from PayPal to a booking site will be done immediately. There is no waiting period like with some other methods. PayPal is also one of the best methods for withdrawing winnings. Within a few seconds, the amount you have won can be transferred to your PayPal account and made accessible.
You may also like