Skrill and betting deposits
Skrill is a popular online payment solution that is based in London. With more than 36 million account holders, this payment system is quickly becoming a top choice for players who want to fund their best betting sites accounts or accounts for casinos.
All transactions that are done through Skrill, including customers to merchants, payments received by customers and transfers by customers to bank accounts can all be executed by simply using an email address. Since this payment method is so easy to use and is very efficient, many online betting sites will accept Skrill as a source of payment for sportsbook accounts.
Betting sites that accept Skrill: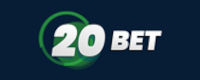 Good for: Asia, Europe
Easy registration
Fast payment methods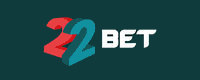 Good for: Europe, Africa
Great betting site
100% welcome bonus
Good for: USA, World
All markets covered
$200 sign-up bonus
Simple registration
Instant payouts
Anonymous crypto-bets
How Skrill works?
This online payment method allows customers to send money to any person or business that has a valid email address. The recipient of the money does not have to have a Skrill account; however, in order for the recipient to receive the funds, they must create an account and prove their identity before the funds will be released. It does not cost anything to create an account.
Once an account is created, customers will be free to deposit or withdraw from the account. Customers can also leave the funds in the account and use the money for any online transaction as long as Skrill is an accepted payment option.
How to transfer funds to Skrill?
Adding funds to a Skrill account is fast and simple. The deposits are generally made through a credit card or a bank transfer. Some customers may have other options available to them, depending on what country they are in. Currently, more than 30 countries are using Skrill, making it one of the most popular and comprehensive online payment methods available.
When customers use a bank transfer to add funds to their Skrill account, there is no charge associated with the transaction. However, customers will have a fee when using credit cards, which will equal 1.90% of the total amount being transferred. No fees will ever exceed 2.5%. When customers send funds to other Skrill accounts and emails, they will be charged a 1% fee for the transaction.
Withdrawing from the account
When customers wish to withdraw the funds from their Skrill account, they will have a few options to choose from. The most common method for making a withdrawal is to have the money transferred to a nominated bank account. It is also possible to have the funds credited to a VISA credit card or receive them in the form of a check.
There are fees associated with all withdrawals from the accounts. For a bank transfer, the customer will have to pay $2.60. A transfer to a VISA card will cost $2.60 and the receipt of a check will cost the customer $5.10. If currencies need to be switched, customers may be charged an exchange rate in addition to these other fees.
Security
Skrill takes all necessary steps to ensure that all transactions are safe and secure. With the VeriSign SSL Certificate, users will know that all personal and financial information will be kept confidential. Customer Service is available 24/7 through email and phone.
You may also like