Neteller and betting deposits

Most Sportsbooks will accept Neteller as a payment option. This company is one of the leading online payment methods and many betting sites and casinos will accept this form of payment.
Being one of the most trusted online-payment solutions, Neteller allows for fast and easy transactions to your favourite Sportsbooks sites. Neteller is based in the United Kingdom and provides services to players from around the world. However, US residents cannot use this payment method online.
The company was established in 1999 and has since built a strong reputation in the industry. This method of online payment makes funding casino accounts very easy and customers are guaranteed privacy. All personal and financial information will be protected by encryption software. Internet casinos and Sportsbooks sites continue to be the biggest clients for Neteller.
Betting sites that accept Neteller: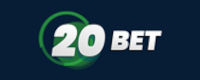 Good for: Asia, Europe
Easy registration
Fast payment methods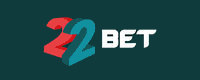 Good for: Europe, Africa
Great betting site
100% welcome bonus
Good for: USA, World
All markets covered
$200 sign-up bonus
USA sportsbook
Great betting site
Bitcoins accepted
How to use Neteller?
Players will have to register an account with Neteller before being able to make use of the service. Each individual must create their own account and provide some personal information, including a name, address and email address. Once the profile has been completed, customers will be able to deposit funds into the account.
All deposits will be recorded immediately when they are done via credit card or debit card. There are various methods that can be used to fund the account. Once there is a balance, players can begin to use the Neteller account to fund their casino player accounts.
How to add funds to Neteller accounts?
Account holders can choose between Instacash, EFT Deposits, Credit Cards, Bank Wires and the Neteller Card to fund the Neteller account. Each of these methods will have various fees associated with completing the transaction. When using Instacash, customers will incur an 8.9% service fee. Some Sportsbooks sites will offer to cover this service charge if they accept Neteller as a payment option.
EFT Deposits will not incur any additional fees and the process will take between 4 and 5 days to complete. Customers can also use their Visa card to fund the Neteller account. Customers will have to pay the interest rates that have been set forth by Visa. Bank Wires are also accepted to fund the account, but many people will avoid this because of the high fees.
The Neteller Card is one of the safest and fastest ways to fund the account. This card is similar to an ATM card and you can make cash deposits by using the card with no additional fees.
Withdrawing from Neteller
When the time comes to withdraw funds from the Neteller account, customers will have a few available options. These include using the NET Plus Prepaid Card, which is similar to an ATM card, a Bank Transfer, Cheque, EFT or member wire. There will be an $11 fee when using a Bank Draft for withdrawals. EFT withdrawals will have no fees and the transaction will be complete in 1-3 days.
The Neteller Card is the best route to take. The money will be transferred into your account and the card can be used to withdraw cash, similar to an ATM card. Each transaction will incur a $4 fee.
You may also like