Mobile Betting Sites - Bet Online With Your Mobile Device

Online betting provides new opportunities for players who like to bet on sports because they no longer need to get to a brick-and-mortar bookmaker to place the bets on their favorite sporting events. Betting has become even more convenient recently since players can also now make bets using mobile sports betting software.
This allows players to access sports betting from just about anywhere as long as their cell phone can be connected to a data plan. Mobile betting sites are designed to be compatible with iPhone, Blackberry, Nokia, Samsung, and other recent mobile phone models.
Leading mobile betting sites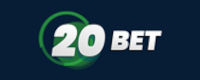 Good for: Asia, Europe
Easy registration
Fast payment methods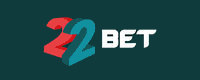 Good for: Europe, Africa
Great betting site
100% welcome bonus
Good for: USA, World
All markets covered
$200 sign-up bonus
USA sportsbook
Great betting site
Bitcoins accepted
How to start playing at a mobile betting site?
It's not difficult to start playing at a mobile betting site, to begin; you simply choose the mobile betting site of your choice and need to check the compatibility with the phone that you intend to use.
Mobile betting sites will be compatible with the most recent models of mobile phones that have mobile browsing access. It is important to know, however, that not all mobile betting sites will support the same models of phones. Mobile betting sites are designed specifically to display these sites properly with great graphics on the site backgrounds and easy navigation options.
Typically, with mobile betting sites, once you've determined your phone's compatibility there is nothing more required; no download is necessary unlike with a mobile casino, players simply need to make their bets in the appropriate location (a field on the page).
In some cases, the software is used and a download is required. In this circumstance, players need to go to the mobile site, enter their cell phone number and then proceed with the download.
Sometimes it's necessary to download only sections, like different types of sports betting. Other times, the complete software package can be downloaded at once. Once players have access, they need to complete registration and choose a deposit method to use to transfer their money.
As soon as funds have been transferred, players can start making their bets on the sportsbooks. There are a variety of different options.
Costs of playing at mobile betting sites
With mobile sportsbooks there are no costs associated with joining to play. However, there may be costs for phone usage depending upon the type of phone plan that a player has. Someone with a substantial data plan or one that is unlimited shouldn't incur additional charges, but it is always wise to check with a cell phone provider to ensure that the plan being used is right for the type of activities.
Of course, there are also costs associated with betting for players that choose to play for real money, but those figures are up to them to decide and it's possible for players to choose to play for fun as well at most mobile sportsbooks. The only other fee that may be applied to mobile sportsbook gaming can come from the cost to transfer or withdraw money from a third-party payment option.
You may also like