Best Android Betting Sites: Top Choices for Players in 2023
The advancement of technology has brought about innovations in the sports betting world. As such, everyone is looking for online bookmakers that not only give them the latest odds but also the opportunity of placing bets from their mobile phones. This explains why a good number of the sportsbook is now offering a mobile version of their website.
Therefore, it is not surprising for anyone to assume that any website offering mobile betting should be compatible with your device. In Britain, it is estimated that more than 60 million people own mobile devices of which 50% are running on the Android operating system.
Android mobile devices are popular for online betting, making them an ideal choice for punters. This could be because of their large screen sizes and outstanding features. Online betting on your android offers you the convenience of placing wagers, reading news and making deposits from your office, while in traffic or at home. Furthermore, the Android platform has a stable layout and remarkable graphics.
Best Android betting sites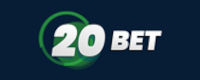 Good for: Asia, Europe
Easy registration
Fast payment methods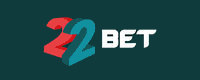 Good for: Europe, Africa
Great betting site
100% welcome bonus
Good for: USA, World
All markets covered
$200 sign-up bonus
USA sportsbook
Great betting site
Bitcoins accepted
What is Android?
Android is considered to be one of the world's most popular operating systems and the main competitor of Apple in the market. It was created by Google to specifically run on smartphones and tablets. There are various versions of the Android operating system and each version is named after a sugary type of food such as an Ice cream sandwich.
The greatest thing about Android is that it is an open-source type of operating system. This means that it is not linked to any specific service provider or cell phone manufacturer. As such, various companies have created handsets that operate on Android. This includes HTC, Sony Ericson and Samsung, Huawei among others. The OS is also used by several smartphones such as Nexus One, G1, and Droid.
How betting on your Android works
You can access betting sites on your Android through a betting app or a compatible browser. With the betting app, you will visit the Google play store and download the betting app of your choice. The app will be ready for use once you install it on your mobile device. Alternatively, you can access the mobile version of the website on your Android device.
Online betting on your Android also offers you a huge selection of live betting options with a large sports coverage. You can place bets on soccer, ice hockey, golf, motor racing, American football, cricket, tennis, NBA and NCAA basketball, and rugby among many more.
It is important to note that you will enjoy the same features on your mobile device as you would on your desktop. This includes multi-tasking capabilities, a faster browser, and other ways of connecting such as the live chat feature among others.
Other features
Online betting on your Android also allows you to stream live on selected sports. Nonetheless, the betting slip is highly functional like on the desktop, and acts as your shopping cart as you navigate through the different betting markets.
24/7 customer support is also guaranteed. The support team can be reached through email, telephone, or the live chat feature. Therefore, if you have any issues, feel free to contact them as they will respond to you within 24 hours.
In addition to that, online betting through your android device allows you to access a wide array of secure and convenient banking options. You can deposit as well as withdraw funds through MasterCard, Skrill, Neteller, Visa card, and other mobile wallets among many others.
Conclusion
Generally, online betting on your Android comes with various advantages. Android not only offers a solid betting interface, but it also allows Android users of different smartphones to place bets from anywhere.